Hebburn Comprehensive
Summer School
July 26th – 30th 2021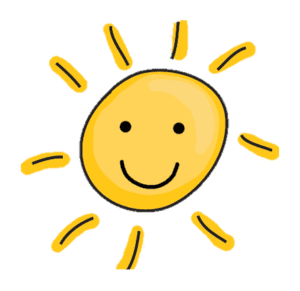 Information for Parents/Carers
Welcome to Hebburn Comprehensive and thank you for allowing your child to join our summer school. We are really looking forward to meeting our new Year 7 cohort and we hope this week will help to make them feel more comfortable and confident about coming to us in September.
During the week, pupils will be doing a range of lessons based around Numeracy and Literacy alongside other enrichment activities.
Please read the following information and don't hesitate to get in touch if you have any questions.
Kind regards
Mrs Moore
Head of Learning Year 7
Summer School Information.
What will happen when you arrive at the school?
Pupils will come up the main drive to the school and be met by a member of staff at the gates. They will then be guided onto the premises.
Parents/Carers can say their goodbyes at the gate.
Any pupils on a bike or scooter will be able to leave them in the large bike shed near the main gate of the school.
Please note that only the gate on Campbell Park Road will be open at the start/end of the day and only parents who are dropping off medication will be allowed in the staff carpark.
Groupings and Timings
You have been given the name of the group your child is in. If you do not have this information, please contact me at the school.
| | | | |
| --- | --- | --- | --- |
| Group | Start Time | Base Room | Finish Time |
| Red | 9.00 | 205 | 2.00 |
| Yellow | 9.03 | 206 | 2.03 |
| Green | 9.06 | 207 | 2.06 |
| Blue | 9.09 | 208 | 2.09 |
Your child will be given a badge to wear when they arrive that will match their group colour. Please ensure they wear it every day when attending summer school.
Clothing
Pupils need to wear comfortable clothing that would be suitable for outdoor activities. This includes appropriate footwear, suitable for sport. Just like a normal school day, there are no piercings or acrylic nails allowed. If your child does come in with these additions, they will be asked to remove them.
Lunch
You have already selected if you would like your child to bring their own lunch or to have a lunch provided by the school.
Please provide your child with a water bottle that can be refilled if needed or alternatively, they can buy a reusable bottle with the school crest on for £1.50.
Equipment
The school will provide all the equipment your child needs for lessons, but pupils are more than welcome to bring a bag if they would like to. They might need one later in the week if they wish to bring any work home.
Again, any questions please just ask!
See you all soon!